Solving Science Inequality With Teachers and a Grant
By Phil Gloudemans
150 teachers from 36 Massachusetts schools and 19 districts join the Lynch School program aimed at resolving inequalities in science education. A second cohort of teachers—150 from 36 Massachusetts schools and 19 districts—has joined the OpenSciEd Equitable Science Instruction Initiative, a program based at BC's Lynch School of Education and Human Development and aimed at resolving inequalities in science education with a grant. The Lynch School welcomed the new cohort at a kickoff event on campus in April.

OEI was launched last fall with a five-year, $5.3-million grant from the One8 Foundation to support the adoption of the OpenSciEd curriculum, a set of high-quality, rigorous, research-based instructional materials that are freely available and promote student "sense-making."

The One8 education team's MassSTEM Hub program identifies, supports, and scales high-impact education programs and approaches; this project is a collaboration with the OEI team to support teachers across the state.

The first cohort of 170 teachers from 40 schools and 23 districts was selected and funded in June 2021 for a three-year term, representing a $1-million investment. The second cohort is funded at approximately the same level.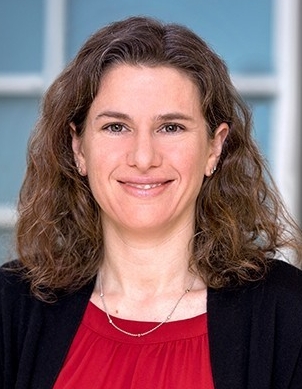 Katherine McNeill
"The initiative's goal is to achieve more equitable learning opportunities for all students by supporting teachers through instruction that begins with the interests and curiosities of their students," said Katherine L. McNeill, Lynch School professor of teaching, curriculum, and society, who co-directs the program along with Senior Research Associate Renee Affolter. "Historically, many youths, particularly young women, students of color, and those whose second language is English, have not identified with science, or had meaningful opportunities in their science classrooms. This program upends those inequities."

The course uses "phenomenon-based instruction," a learner-centered, multidisciplinary instructional approach based on student inquiry and problem solving that is aligned with Next Generation Science Standards and the Massachusetts Curriculum Framework. Students investigate a science-related event or incident by asking their own questions, researching facts, and delivering an answer or solution, while teachers guide them through the process, scaffolding the steps and assisting them through the complexity.

To participate, schools must reside in districts with at least 15 percent of the students designated as economically disadvantaged. An extensive application that clearly outlines their implementation plan, including a team interview, is part of the school selection process.

Schools develop a three-year implementation plan that ensures full OpenSciEd curriculum adoption (all 18 units across grades 6-8), whole school participation, robust teacher professional development, and the identification of district and "teacher leader champions" to help spearhead the work, explained Affolter.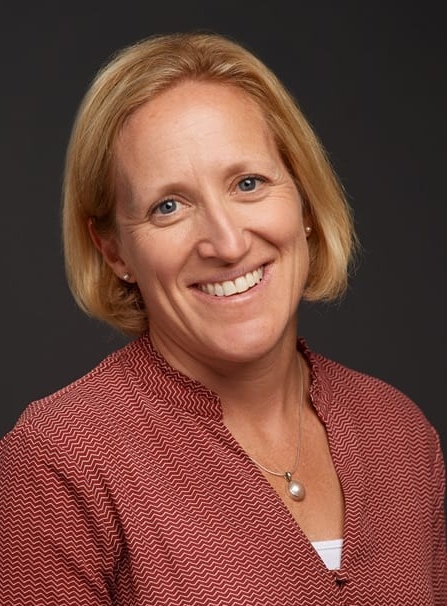 "The grants cover durable equipment and professional development costs for all participating teachers and additional professional development funds for program champions," said Affolter.  "Grants are calculated based on school size, with an average award of $20,000-$35,000 per school in the cohort. Schools are required to pay for disposable materials, any printed materials desired, and professional development beyond what the grant funds support. Requiring the schools to cover these costs helps to ensure that they budget for the ongoing costs of the curriculum after the conclusion of the three-year grant program."

As part of the evaluation process, grant recipients attend quarterly meetings, complete student and teacher surveys, and submit grant reporting documentation at the end of each year, she added.

Enthusiasm for the program among the grant recipients is widespread.

"Southbridge High School was drawn to the OpenSciEd program because we wanted to implement a hands-on, inquiry-based curriculum for our middle school students," said Donna Zannelli, director of K-12 science at Southbridge.  "The program provides an opportunity to give our staff access to a high-quality, rigorous course, professional development, and engaging and interactive experiences for our students."

Sean P. Baldwin, an eighth-grade science teacher at Marshfield's Furnace Brook Middle School was equally passionate.

"We have to remind ourselves that we are here for our students, not the other way around, and we have to meet them where they are ready to engage with the material we are asked to study."

Said Michelle Olivari, STEM curriculum coordinator at the Leominster Public Schools, "What excites us most about OpenSciEd is how it's going to transform our science classrooms from a traditional, teacher-led model to a more student-led class where they will be encouraged to explore student-generated questions, work collaboratively, and seek to discover solutions to scientific problems proposed by students, further focusing their science curiosity.
"Students' science experiences should develop collaboration skills and innovation, and help them become creative thinkers, ensuring they are informed citizens who hold an appreciation and wonder for science, can demonstrate evidence-based reasoning and discourse, and are college- and career-ready."