ith ample downtime during the pandemic, many college students pursued side hustles and started their own businesses during quarantine.
While not every college student opened their own Etsy shop, many finally had the flexibility to turn hobbies into additional sources of income, and in some cases, dream businesses. I spoke with three college students about what it was like starting a side hustle during the pandemic, and how they plan to operate their small businesses this fall.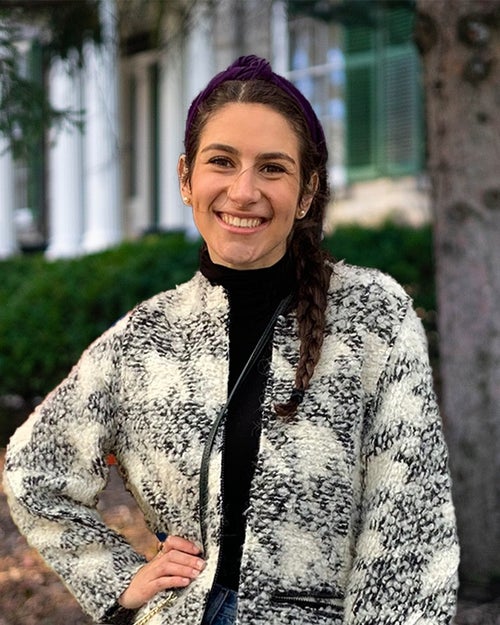 YAEL M., CO-FOUNDER OF GREENX MEDIA
For Yael, a 22-year-old student at McMaster University, having downtime during quarantine provided mental clarity and motivation to start her own business. While navigating a 9-5 internship, Yael worked with her business partner, Gurvir, to kickstart GreenX media, which combines environmentalism with digital marketing services to help brands grow. The two wanted to find a way to approach the environmental crisis in a meaningful way and later discovered from their research that environmental non-profit organizations typically receive the least amount of public support. When businesses approached them for help with marketing, GreenX was born.
"The pandemic hit and we realized we needed to make the most of this opportunity," Yael tells Her Campus. "Even though we didn't really know what was happening [when we started], we were mostly taking advantage of the time that we had. Despite an insane amount of uncertainty, we said, 'okay, we don't know what's going to happen in the [future], but let's do something and make the most [of it].'"
As someone who has studied social entrepreneurship, Yael is excited about finding a way to support the environment through business. "Our overall vision is to work with green businesses and make an environmental impact," she says. "We want to work with changemakers and social entrepreneurs who want to make a difference."
"We are young, and we're students, but we're also changemakers."
In June 2020, Yael and Gurvir decided to incorporate, which allowed GreenX media to double its staff and narrow their services to focus on brand development and research, as well as web development. The team went from working with one person to nine clients, and Yael predicts that the success will continue as she returns to campus this fall.
"I'm not really anticipating any issues — I think going back to school should be easier than my nine-to-five!" Yael says. She predicts that time management and finding an appropriate routine for going to classes and maintaining GreenX media will be an adjustment, but feels confident that she and Gurvir will communicate and help each other out when needed. "I think that as long as we're really honest with ourselves in terms of what we should prioritize, what our goals are, [and] what I have the capacity to do at high-level quality, I think we'll be totally fine," she says.
For college students who dream of starting their own businesses, Yael says to go for it. "Yes we are young, yes we're still students, but we're also changemakers," she says. "We're go-getters and people who have a fresh perspective. There's nothing wrong with not knowing something or not having a particular experience…we are students, but we can also be business owners, we can also be entrepreneurs, and we can also do big things."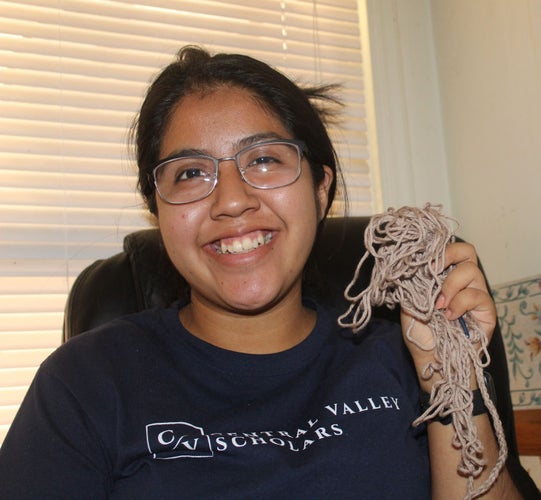 DIANA S., OWNER OF CRESCENT HANDCRAFTS
Last year during quarantine, Diana, 19, a student at the University of Southern California, was seeking a creative outlet — and a much-needed distraction from pandemic-related news. Like many Gen Zers, Diana spent many days attending online classes and scrolling through TikTok, when one day, she and her sister, Lizeth, came across video tutorials of DIY handcrafts.
"There were so many DIY's and handcrafts [on TikTok] that we wanted to try, so we went ahead and bought some stuff," Diana tells Her Campus. Using video tutorials as a guide, Diana and Lizeth began to make their own jewelry during quarantine, transforming wires and clay beads into rings and earrings. "[My sister and I] started this as a project on an Instagram account. We shared our projects and would receive feedback from people who were like, 'Oh my gosh, I wish I knew how to do this!' That's when it hit, like, 'Oh, we should sell this!'"
Soon enough, Diana and Lizeth's jewelry-making business, Crescent Handcrafts, was born. Between hours of shooting content, writing captions, posting, and engaging with other small business accounts on Instagram, the sisters began juggling jewelry-making with their online classes. After a while, however, the two began to develop hobbies of crocheting and decided to add crocheted creations to their list of offerings.
"It's really rewarding to see people share your work."
"It's so fun," Diana explains when asked about her latest hobby. "These projects are not so easily done — it takes a while!" While the time spent crafting each piece varies, Diana spends anywhere from two hours to three days creating an artifact. The sisters' most recent launch, crocheted crop tops, can take about a week to complete, from start to finish.
To date, Diana and Lizeth have fulfilled about 20 orders, shipping their handcrafts to friends and family who heard of the business by word of mouth, and to customers across the nation who found Crescent Handcrafts on Instagram. Witnessing the success of their business has motivated Diana and Lizeth to continue crafting this fall semester, even as Diana heads back to her apartment and Lizeth goes back to high school. To ensure they'll have enough time to work on projects and fulfill orders while attending school, the two have chosen to divide and conquer: Lizeth will focus on gathering materials and running the Crescent Handcrafts Instagram, and Diana will handle most of the crochet work.
"Having other members of the small business community and the crocheting community to share and talk — and see what they create — is awesome," says Diana, who will be continuing her small business this fall. "I'm also really passionate about having a small business because it's a creative outlet," she says. "It's really rewarding seeing people share your work."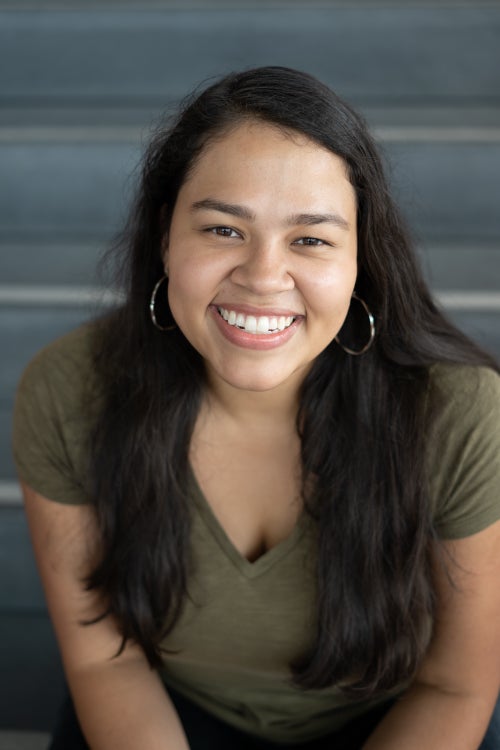 NATALIA S., FOUNDER OF GREEN DOGS WALKING
While quarantine prompted many people to start adopting pets in need of a good home, Natalia, 24, a student at North Carolina State University, answered busy owners' needs by starting her own dog walking business. Over the past year, she has managed to balance her side hustle with online classes, in addition to working as an actor and performing in local theater productions.
"My routine varies every day; some days I have no dogs, some days I'll have four different clients," Natalia tells Her Campus. When asked why she decided to start a dog sitting service, Natalia cites her pre-quarantine experience as a babysitter, where she learned how to take care of children and maintain a professional relationship with parents and families. "That was a great foundation that helped me transition to dog services," says Natalia. "I decided to focus on pet sitting rather than babysitting because children were honestly a lot more exhausting!"
Given that many pet owners were able to take care of their dogs while working remotely during the pandemic, finding clients proved to be a difficult task, at times. With apps like Rover and Wag becoming more saturated than ever, Natalia decided to skip the apps and rely on word-of-mouth networking instead. By making a connection with potential clients' dogs, as well as teaching clients how to train their pets, Natalia gained 16 new clients and now works with over 20.
"At parties, I'm that person who pets a dog in the corner the whole time," says Natalia. "By showing that genuine interest in dogs' personalities and having meaningful conversations with people, I've gained clients. I also gained more when I began accepting difficult dogs that no one else wanted to walk…the owners are really appreciative of the help, so they tell their friends."
"Be kind, honest, and professional. Learn as much as you can."
As COVID quarantine restrictions have lifted and pet owners return to work, Natalia finds herself busier with Green Dogs Walking than ever before, and wants to focus on time management and organizing her fall schedule. To help the business run more efficiently, Natalia now has a "New Client Intake Form" for each family, fills out "Puppy Report Cards," and sends pictures and videos of each dog to clients for personal record keeping.
As she prepares to return to campus this fall, Natalia is confident that she will be able to maintain a work-life balance, and wants to develop marketing materials for the business. She's working on designing a T-shirt, logo, and aims to create gifts — such as bandanas and dog collars — as a "thank you" to clients.
While starting a side hustle in college can be difficult, Natalia believes the risk is worth the reward. "You will have great days and days when you want to cry," she tells Her Campus. "But your side hustle may grow to be your full-time job, and you'll wish you had started earlier. Learn as much as you can outside of school. Be kind, honest, and professional. Be patient with yourself, and your kindness will be paid forward."
While returning to classes this fall may provide some challenges for students with side hustles, it sounds like they'll be keeping their passions alive and well. If you're a student gearing up for the back-to-school season and you're interested in starting your own business or side hustle, take a note from these inspiring college entrepreneurs and just go for it!
Sources
Yael M., 22, McMaster University
Diana S., 19, University of Southern California
Natalia S., 24, North Carolina State University