The One Thing You Must Know Before Changing Jobs
The strength of the current jobs market means it is an ideal time to try something new and aim for a role for which you might not be an exact fit.
Nicole Forrester, head of the office of purpose at business solutions group Fujitsu Australia, loves to collaborate and learn, and says she knew from a very young age that she was committed to environmental sustainability.
Lee Muco, chief operating officer of online broker Bell Direct, loves to solve problems.
Jeremy Cooper, chairman of retirement income at financial services company Challenger loves writing, public speaking and being a "change agent".
Nicole Forrester has been interested in environmental sustainability from an early age. Madeline Begley
All three love their jobs – but they first had to figure out what it was that they actually loved to do.
It is not an easy exercise, warns, Heidi Winney, an executive career coach.
"Many people assume that if they're really good at something, they must be enjoying it as well. That is not always the case. We all have a lot more skills than we enjoy using," Winney says.
Still, the strength of the jobs market means it is an ideal time to try something new. Treasurer Josh Frydenberg said this week that more than one million workers started a new job in the three months to November 2021, an increase of 65 per cent from the low experienced in 2020.
"The job market, being so much in favour of employees, does make it easier to make a move to another role within or outside the company. It's an ideal time to aim for jobs for which you aren't an exact fit, but you can discuss your transferable skills, your ability to learn quickly and your enthusiasm," Winney says.
In the majority of cases, working out what you love requires a period of self-reflection.
"I would say that a large majority of people need to work at it. It is fairly rare that you find people who simply go from one thing to another and always find it satisfying," Winney says.
The worst thing you can do is to jump from one role to another without thinking.
"[A different role] may be more senior. It may also give you more money. All of that is really important. But unless you really think about what it is that you would like to do next, and take the time to really reflect on that, you can end up in a situation where you repeat the same process over and over again and get stuck in a career," Winney says.
As a practical first step, the career expert recommends executives reflect on their current and past jobs, think carefully about their achievements and what gave them job satisfaction.
"Look at it from a perspective of when you are in the flow – when you're working hard and you lose track of time – what are you doing? It could be when you are working on the sale of a product or business, developing a business strategy or a detailed financial plan, or helping other people reach their potential," says Winney.
Margot Faraci of executive search firm Derwent agrees that a period of reflection is critical.
"Number one, you need space to think. You might need to go on a holiday to think about it. Number two, you need to write down what it is you don't like about what you're doing, and what you do like. Number three, think about what you wanted to do when you were five," she says.
If you wanted to be a ballet dancer when you were a child, rather than wanting to dance, you might have been attracted to the idea of performing or having an audience.
As part of the process, the executive search specialist and former banker recommends finding three or four people who are close to you and will be brutally honest with their opinions.
"They might have quite good insight into what they think you could do. They might be watching you, thinking: 'Why is she doing that?'" Faraci says.
Winney suggests networking to find out if the reality of different careers matches your perception and as a means of finding new opportunities.
Further, executives need to keep abreast of the types of jobs available. Roles disappear and change over time, and new ones emerge. Forrester's job as head of the office of purpose did not exist a few years ago.
Winney says another key to finding the role you love is to ask the right questions in a job interview to glean as much as possible about the values and culture of the company.
"You want a really good understanding of the organisation and the role in particular, other than just what's advertised in a job ad," Winney says.
A passion for sustainability
Fujitsu's purpose is to "make the world more sustainable by building trust in society through innovation". As head of the office of purpose, Nicole Forrester's job is to "embed that purpose into our DNA".
She is tasked with finding ways the company can improve its environmental sustainability, ensuring staff and the community feel included and that Fujitsu is making a social impact.
Forrester, whose undergraduate degree is in psychology and has a masters in public health, has been with the company for just eight months.
"What I love is the collaboration that I get to do with the other executives to help drive purpose into the DNA of everything that we do. I don't sit in a silo. I have a horizontal line of sight across the business. I get to drive the strategy. I work very closely with the head of people and culture, the head of operations and with the head of marketing," Forrester says.
Forrester, who has an Aboriginal background and who has worked for the CSIRO in New York, AI Group and the Department of Foreign Affairs, has long been passionate about sustainability.
"I knew from a very young age that I was committed to environmental sustainability. That's always been a theme in my life."
She is also passionate about learning and has found jobs she loves by constantly moving and trying different roles.
"I don't stay in jobs very long. I'm so driven by growth and learning that I want to try new things all the time. Once I've achieved what we set out to achieve, then I start looking for new things to do," she says.
But Forrester expects she will stay in her current role for longer.
Why?
"Because it's such a broad remit. When I look at those three big buckets of environmental sustainability, inclusion and social impact, each one of those is its own massive job. I'll be growing and learning for years, if not decades to come," she says.
Solving problems collegiately
Lee Muco, chief operating officer of Bell Direct, has been solving problems since he was a child. By the age of seven he was trying to figure out how computers worked.
"I think I have almost felt most engaged when there are a lot of moving pieces and I'm trying to juggle multiple problems at the same time," says Muco, who describes himself as an introvert.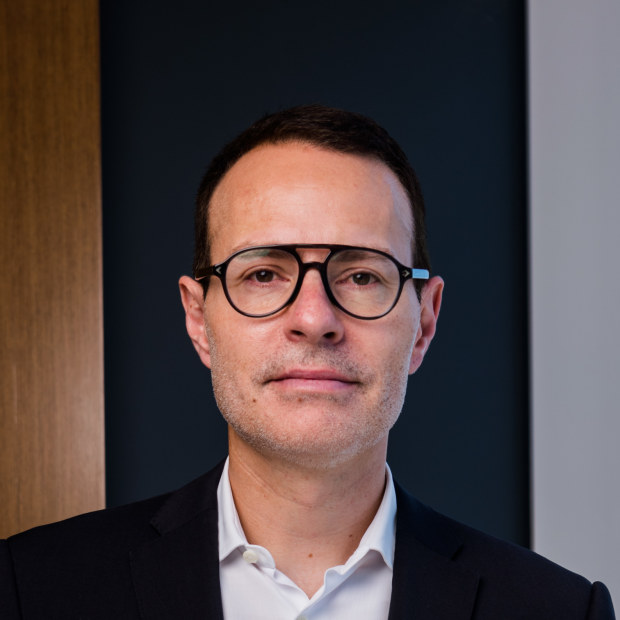 "I really like looking at a set of facts or at a problem and thinking of a solution. I like the idea of taking a collegiate view. Everyone brings their ideas to the table and we try to work out the best approach," he says.
Bell Direct is increasingly providing "broking as a service" to other organisations. One of its more recent clients is Macquarie's online trading division.
Muco says he loves working with the Macquarie team, to try to understand its needs and how those needs can be met and the business streamlined using technology.
Muco graduated from university with an economics and finance degree, having switched from science, and started his career at an online broker in Perth. His first job was in customer service, but it was a small, growing firm and he soon had the opportunity to take on a variety of roles.
"I experienced all these different disciplines," Muco recalls.
In the early years, Muco received plenty of approaches to work elsewhere, on double or triple the salary. But he turned them down.
"I thought: 'Yes, I could get that role paying double or triple what I'm getting paid now, but where can I go from there? Whereas I can be really learning and growing in this environment, and that's going to hold me in good stead for the future,'" Muco says.
"I guess if you want that breadth of a job in the end, you've got to have experience in different aspects of a company. It's about not trying to solve for a paycheck first. If you find something you love and you're good at it, then [the salary] works out in the end," Muco says.
Eventually Sydney-based broker Bell Potter approached Muco as the firm was looking to get into online broking. Over lunch, Muco agreed to start a new business for them – Bell Direct. Muco hasn't looked back since.
A coming together of skills
For Jeremy Cooper, finding his current job, which, yes, he loves, came after a series of moves – and after taking stock of his career in his early 40s.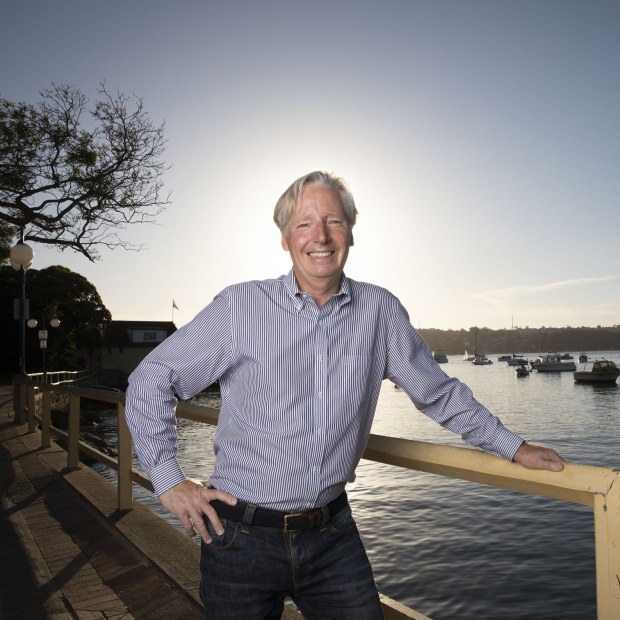 As chairman of retirement income at Challenger, Cooper's day-to-day life takes in superannuation and retirement policy, public speaking engagements, research into pensions and writing for a variety of audiences.
Cooper practised law in a big firm, now Ashurst, for 20 years, but ended up feeling like a mouse in a wheel.
He thought: "'If I don't really grab hold of this, I'm going to get to my mid 50s and be shut [out of] the hierarchy, which happens at these law firms, and then what am I going to do?'"
So, at the peak of his earning capacity, Cooper quit to find something else. That something was deputy chairman of the Australian Securities and Investments Commission. It was at ASIC where Cooper began to take interest in consumers, a theme that has taken him through the remainder of his career to-date.
At ASIC, "I could have chosen to fiddle around with corporate stuff. It just didn't seem as purposeful. It didn't seem the right area to focus on," Cooper says.
"I spent pretty well all of my time at ASIC dealing with the sort of imbalances that happen when you've got consumers interacting with large financial institutions," he says.
He then went on to conduct a high-profile review of Australia's superannuation system.
At Challenger, a listed annuity provider, he advocates for retirees looking to ensure they don't outlive their savings. He likes the sense of purpose and is able to use the skills he actually enjoys using.
"It's a coming together of my public speaking skills, my profile, and my analytical skills, which are being applied to do research."