Serena Williams Reveals Motivation to Continue Career
By Produced by Digital Editors
Serena Williams' success includes 73 career titles in singles and 23 more in doubles. The 40-year-old is passionate about her tennis career and still chases her dream of being a 24-time Grand Slam winner. So, what motivates Williams to keep pursuing her goal even when she loses at Wimbledon?
Serena Williams' difficult Wimbledon experience in 2021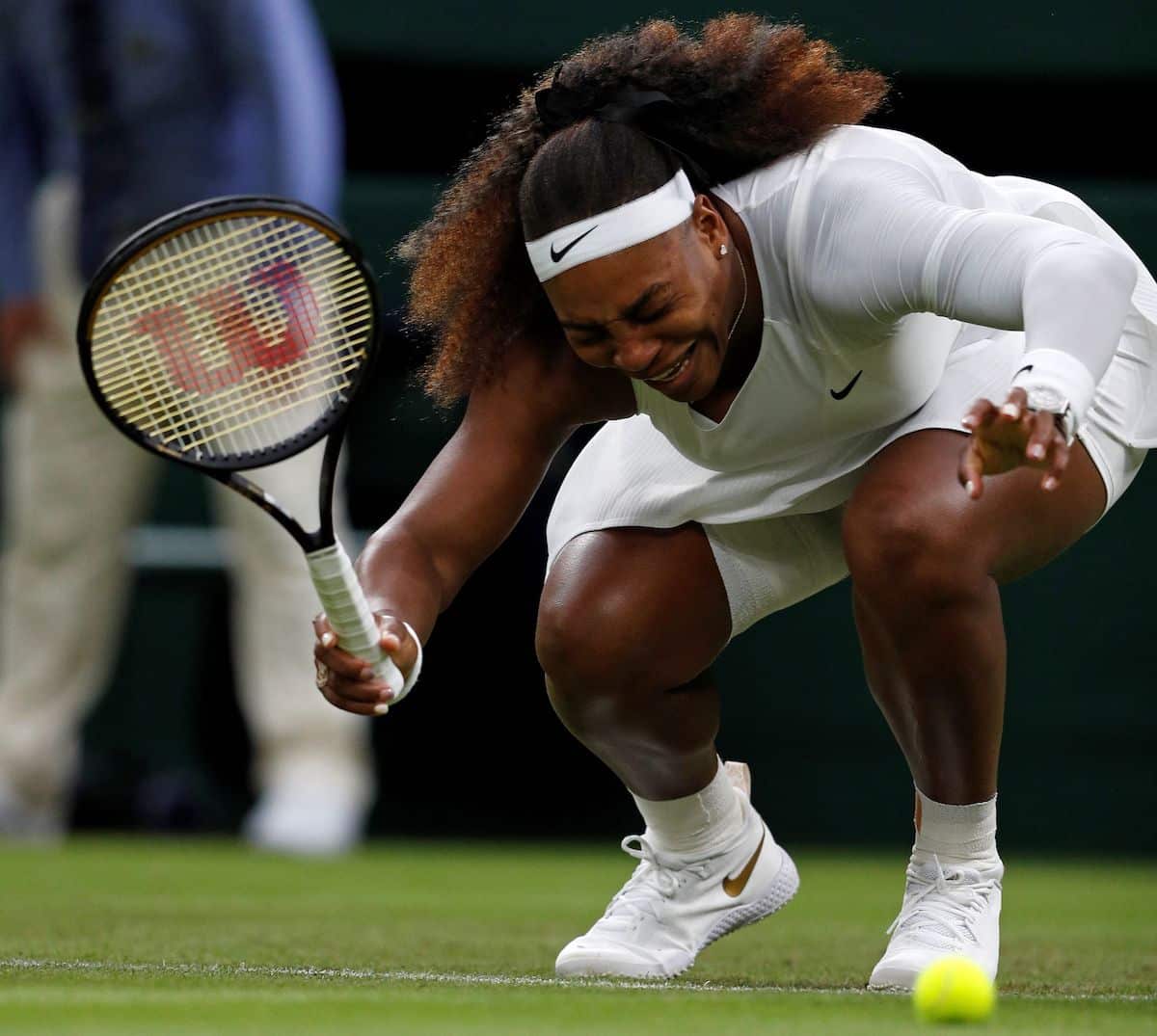 According to news24, in June 2021, her quest to win an eighth Wimbledon singles title and 24th Grand Slam ended with a leg injury.
Williams was leading 3-1 in the first set of her first-round match against Aliaksandra Sasnovich of Belarus when she slipped and injured her right leg. She left the game at 3-3 and was in tears.
On her Instagram account on June 29, 2021, Williams said she was heartbroken to withdraw from the competition due to the injury. She thanked her fans and the team who make being on Centre Court so meaningful. She later revealed that her injury involved a torn hamstring.
Serena Williams hoped for a comeback at Wimbledon 2022
On her Instagram story with Green Bay Packers quarterback Aaron Rodgers, she indicated she would return to Wimbledon. "We've been talking about my comeback, and Rodgers has been hyping me up and getting me ready for Wimbledon," Williams said. At the end of the video, Rodgers says, "She's back," while pointing at the tennis star.
Williams' injury has been one of the major challenges she faces. To be able to win, she needs to be more careful than she was earlier in her career. Williams' ranking has dropped from the top 200, now at 1,208.
Express.co.uk outlined her greatest motivation to keep playing tennis as the memory of her injury at the Wimbledon 2021. The 40-year-old's 2021 results were her worst since her debut in 1998. Williams explained:
"It was always something since the match ended that was always on my mind. So it was a tremendous amount of motivation for that. You never want any match to end like that. It's really unfortunate. But it was definitely something that's always been on the top of my mind."
Serena Williams' Wimbledon records
The All England Club has been Serena Williams' most successful venue. The mother of one has won more Grand Slam championships, including seven at Wimbledon, than anyone in tennis history apart from Margaret Court. Williams' 11 Wimbledon finals appearances and seven wins put her second in the all-time ranking in women's singles after Martina Navratilova.
Williams has won seven of her 11 singles matches (2002, 2003, 2009, 2010, 2012, 2015, and 2016) and six doubles championships (2000, 2002, 2008, 2009, 2012, and 2016), reports Sporting News. Williams hoped to win a 24th Grand Slam title at 2022 Wimbledon.
On June 28, 2022, Serena Williams lost in her eagerly anticipated return at Wimbledon to Harmony Tan. It took 3 hours and 10 minutes for Tan to finally defeat her. She was just two points from advancing in the third set but couldn't quite pull it off. If this is the last Wimbledon for Williams, it was an entertaining one.
According to the Washington Post, her future in sports is a major concern. "That's a question I can't answer," the 40-year-old said in her post-match news conference. "Like, I don't know. I feel like, you know, I don't know. Who knows? Who knows where I'll pop up?" Perhaps we will see a comeback from the 40-year-old soon.